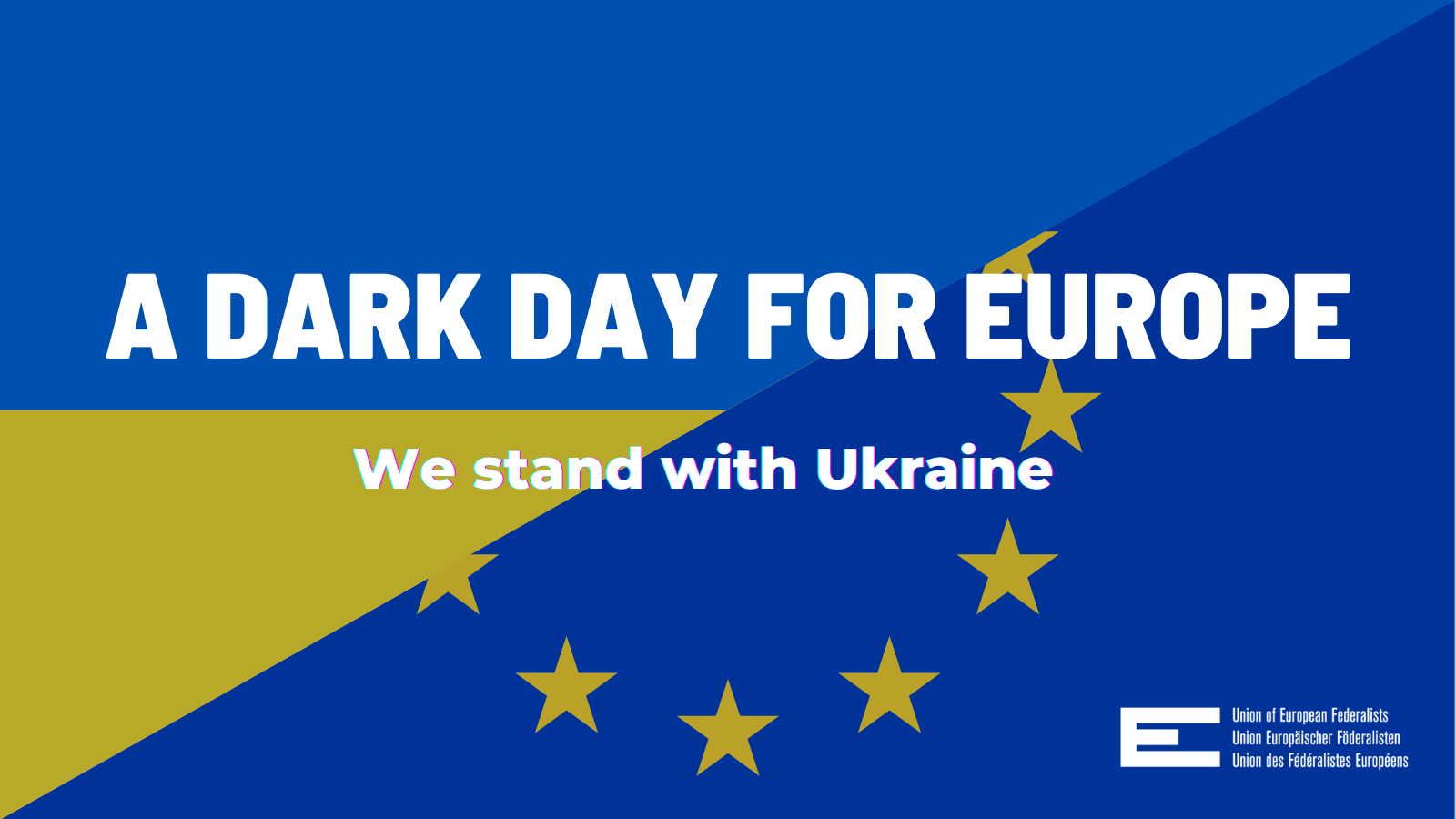 A DARK HOUR FOR EUROPE
Brussels, 24 February 2022
Dear federalist friends,

Today is a dark day for Europe.
 
We all condemn in the strongest possible terms the aggression of the Russian Federation against Ukraine, a free and sovereign country in the heart of Europe.
 
This is not only an attack on Ukraine, but also on the security of Europe, the international order, peace and democracy. Therefore, we need 
Firstly, firmness towards Russia, full economic response must be declared. The new package of sanctions already under discussion should be massive and unprecedented;
Secondly, solidarity with Ukraine, we must provide political, financial and material support;
Thirdly, unity in Europe, we must continue to show solidarity. This has been the case since the beginning of the crisis, within and between all European institutions. We must step up our fight against disinformation in all our Member States. And work even harder to build a sovereign and powerful Europe.
Let's deliver together, with one European voice.
Sandro GOZI
UEF President